Free and easy-to-use invoicing app
SmartPablo Invoicing is global and fully integrated platform. Create an invoice and send it to your customers in less than a minute.
Meet SmartPablo.
Invoicing built for ecommerce of any scale
Invoicing in SmartPablo is designed for global ecommerce. Integrate with your platform in few clicks and automate your daily tasks.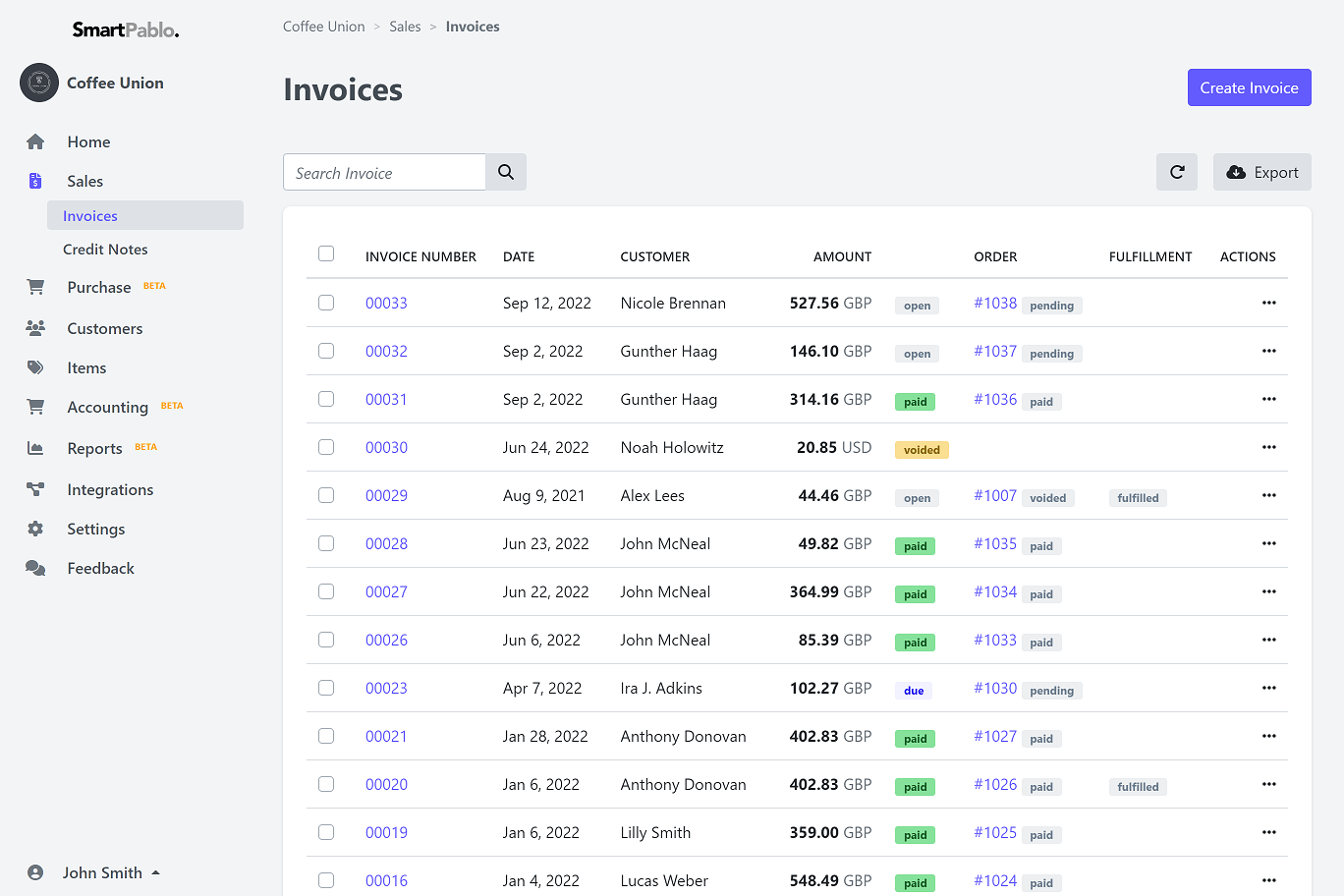 Use with your favourite platform
Why SmartPablo?
A fully integrated suite for invoicing
The SmartPablo is easy to integrate with existing online stores, ecommerce, and ERP systems. Developers can use our composable API to get started quickly.
Multi Currency
All 136 currencies available
Create Invoices in any currency or any language. With SmartPablo you really have no boundaries. Invoices in USD, EUR, to Australia or Europe? No problem!
Powerfull taxation
VAT, GST or California Sales Tax
Have multiple tax nexuses? VAT in UK, MwSt in Germany, Sales Tax in California or GST in Canada - handle all together in one place.
Match your brand
Customize the design and branding of your invoices
Your invoices can easily match you brand identity with powerfull customization options, including custom logo and colour palette.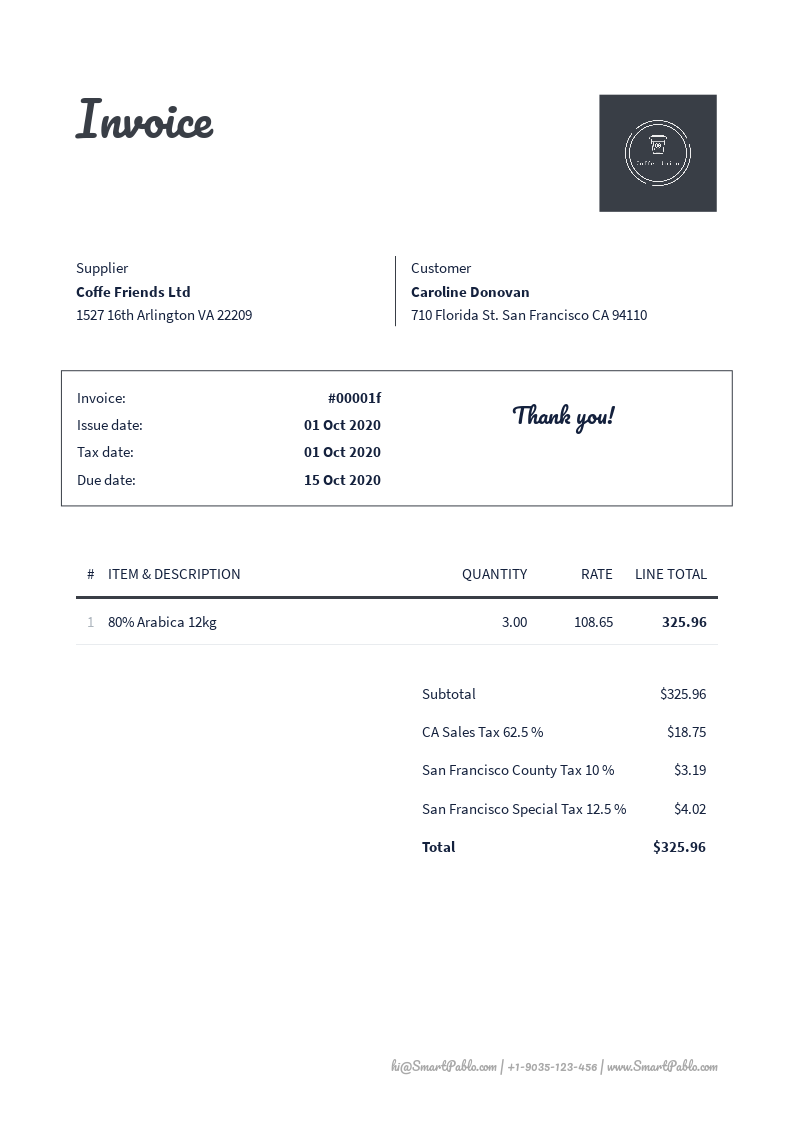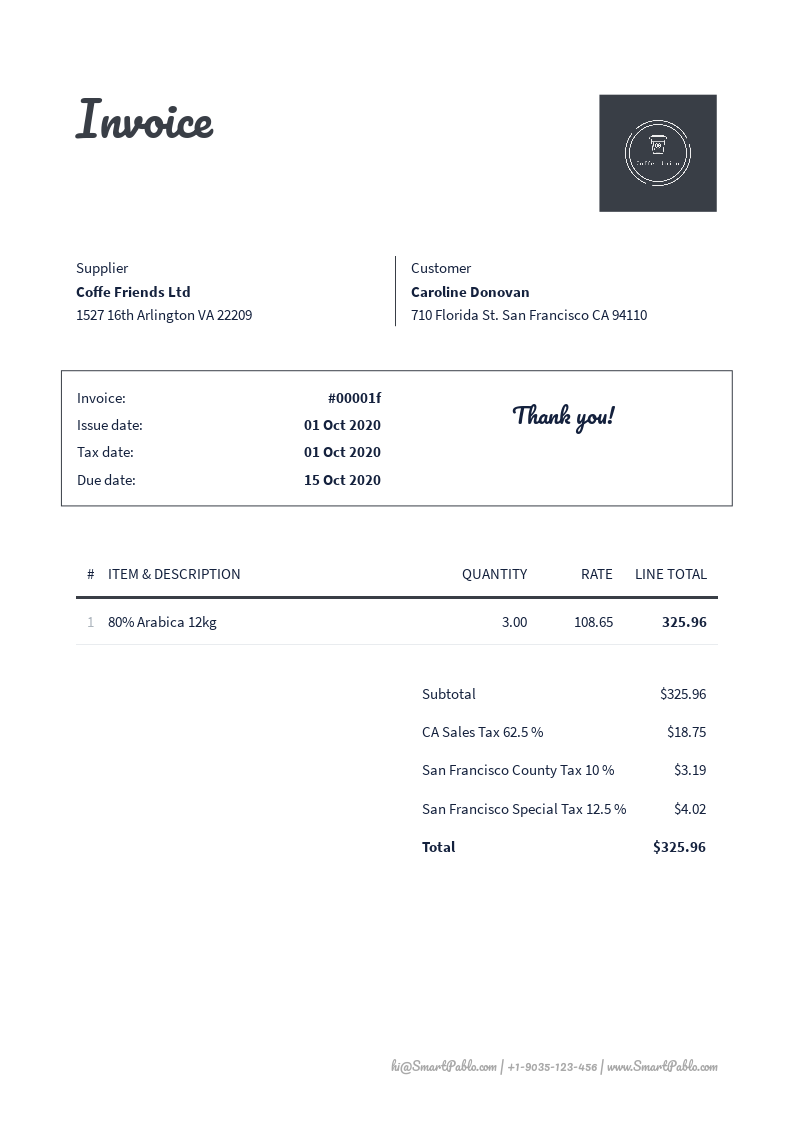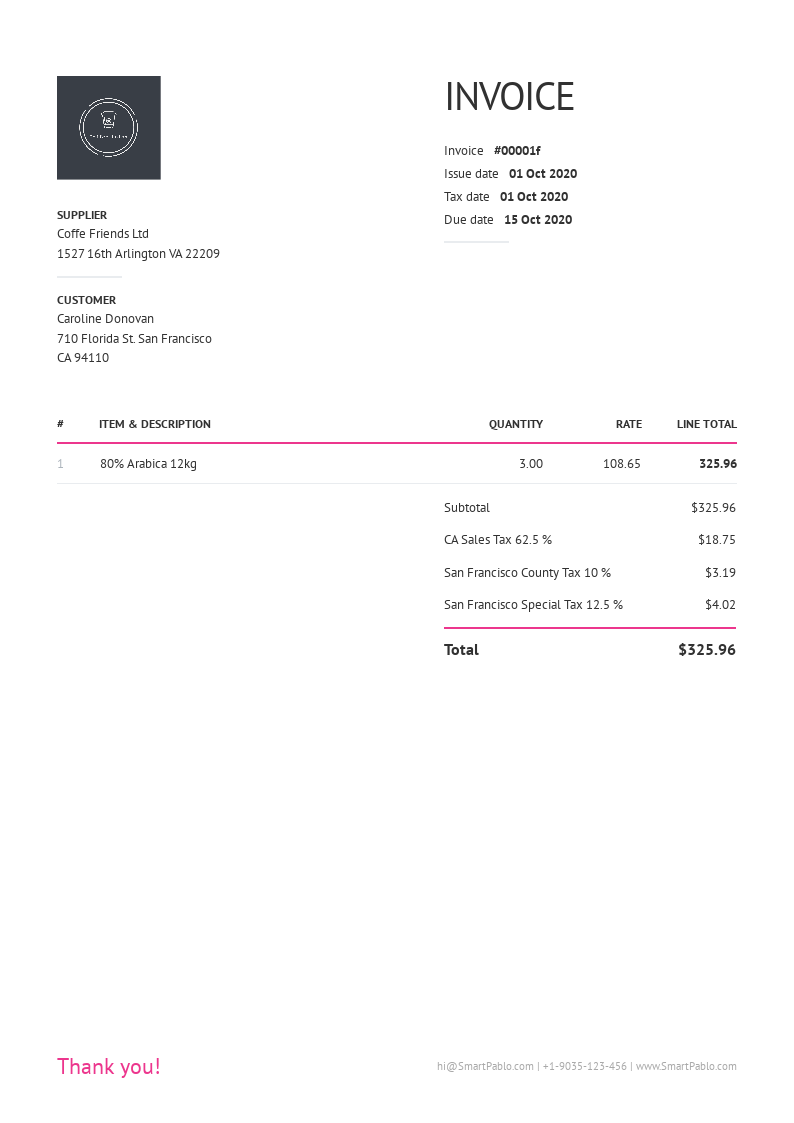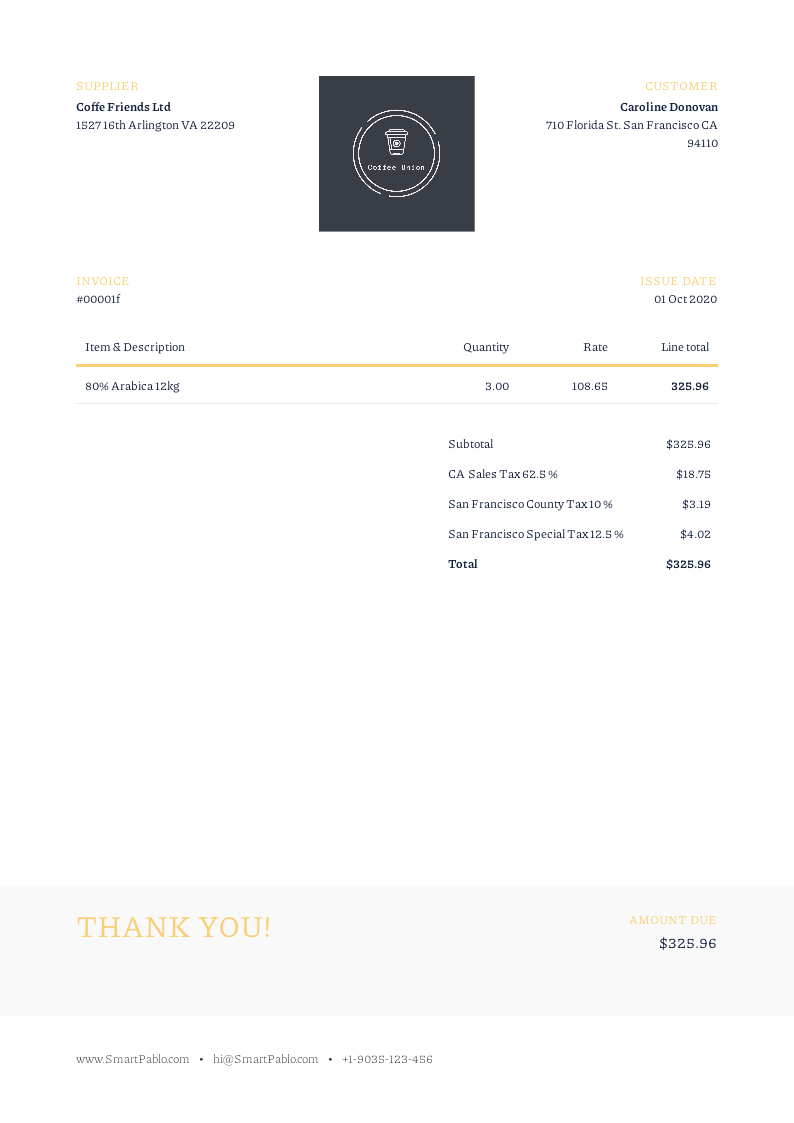 Logo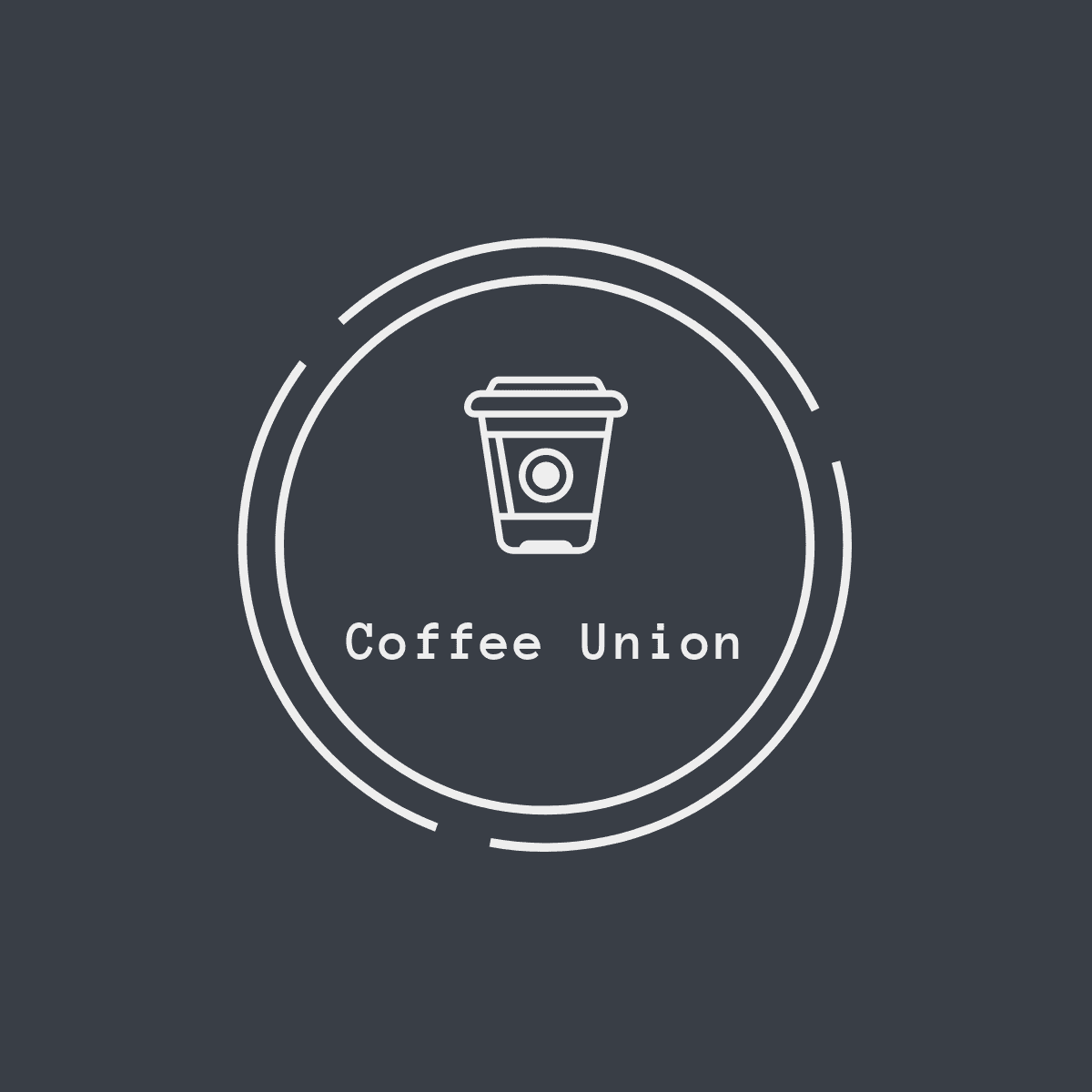 Logo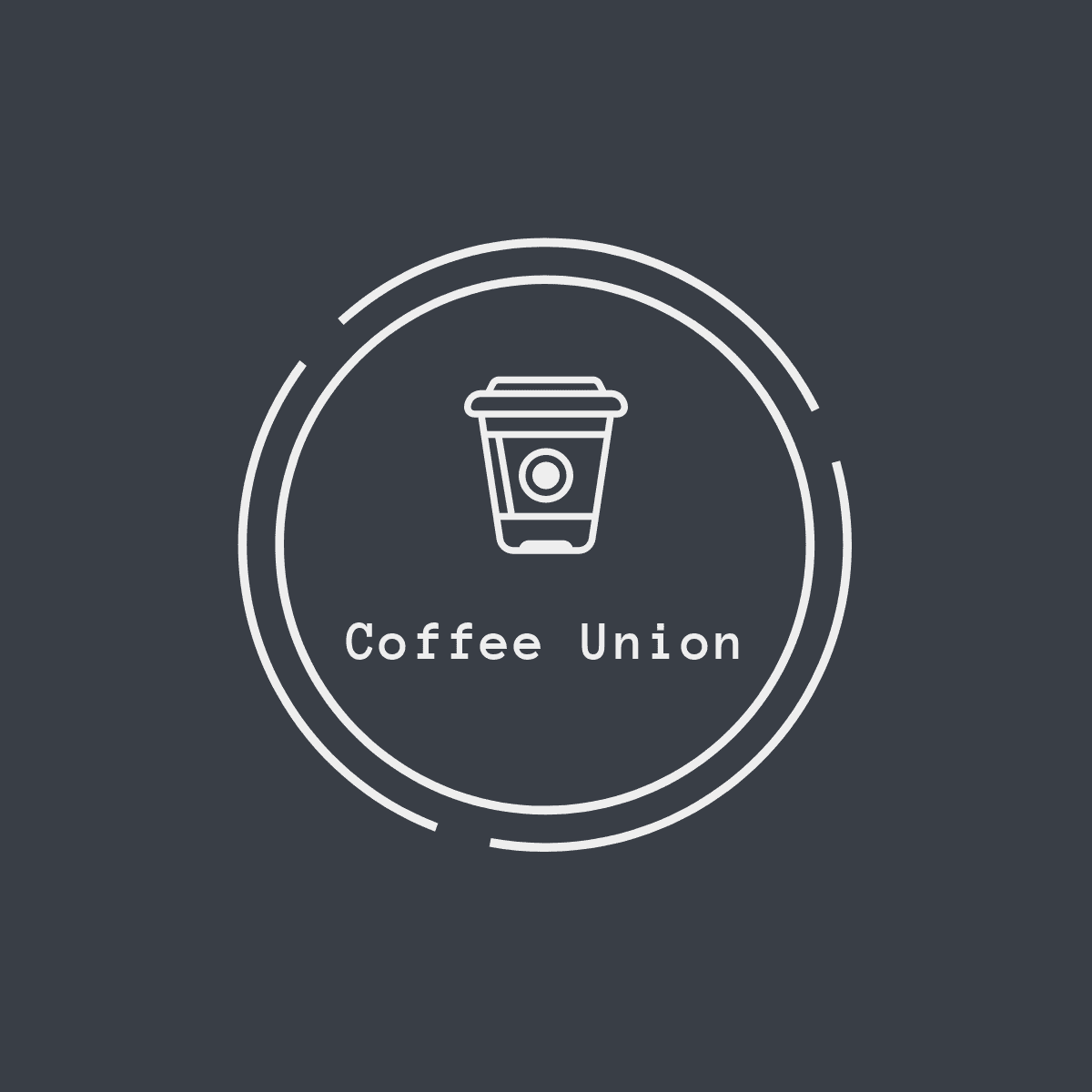 Logo