US Sales Tax mastered
US Sales Tax is complicated. Get a peace of mind, we got you covered!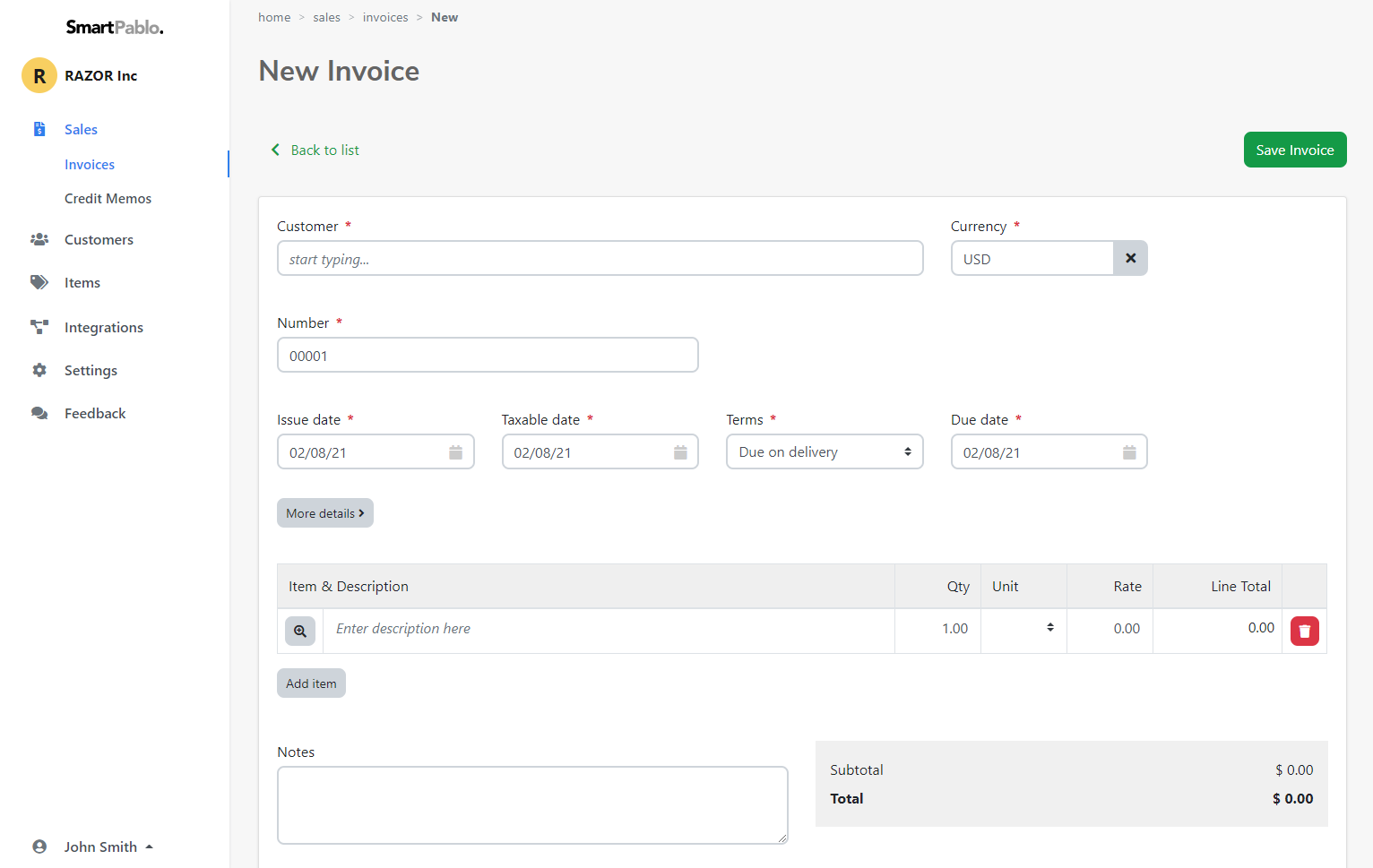 Sales Tax Powerbelt
Physical or economical nexus? We got it all covered. No matter you are a freelancer, you run an e‑commerce or you own a store. Focus on your business and forget US Sales Tax headache. We do all the work to simplify your invoicing process.
Nationwide
Ship&Bill wherever you need. In the US or outside the US.
Unlimited
Unlimited number of Tax nexuses. With SmartPablo you can use multiple tax nexuses without any complications.
Automated
Just write you Zip code and US Sales Tax will load automatically.